Six things you need to ask so that you'll know more about your employer of choice
There was a time, not so long ago when the jobs market was different  An employer got to call the shots, ask the questions, and make the decisions about who was right for them.  In short…we choose you.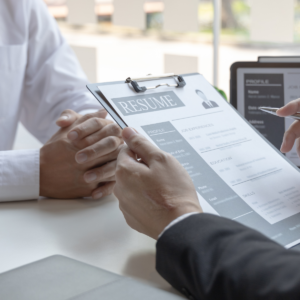 Not anymore. The tables have turned in the interview process.  Today there is a shortage of workers and more work to be done.  Engineering firms that want to grow must stand out to a potential engineering applicant as a company of choice.  In other words…you choose us.
And so, the interview process is switched around. The potential employer is not in charge of the interview, you are.  The responsibility is on you, the applicant, to sort out who you want to work for, and why.
Here is a list of questions you should ask of an engineering firm during the interview process.  The answers to these questions will help you know what matters to them…and how much it matters to you.
1). "What is your core engineering focus and specialty?" Perhaps you want to try something new or do more of an engineering specialty you
love.  For instance, TTR Engineers specializes in stairways and connections but does other structural engineering projects as well.   We also take on other varies of work that can make your job even more interesting.  Try to find the right fit for what works best for you.
2). "What are the career opportunities for growth?" This is very important if you are looking to grow within the company.  TTR Engineers has a Career Pathway plan in place for all of our employees.  We want you to grow with us.  Larger firms may not have that available, and if it matters to you, you should know your options.
3). "What is the company culture?" Some firms expect you to stay at your desk and do your work.  ALL THE TIME.  But engineers are human, too!  If you're a hard-working human, then you need to find a fit that helps keep you balanced.  How you are treated by ownership, management, and others should matter.
4). "What is the work-life balance here?" You may be career-focused and want to work 90 hours a week.  Or, you may need some family time to help you reset and recharge.  AT TTR, work hard.  We also value family first which may be a rare combination to find.  Ask your interviewer for his expectations of your time.
5). "Is there collaboration and support among team members?" Or, is everyone on their own?  In some firms, if you can't cut it yourself, you can't cut it.  In others, something a team works on together is stronger than if done alone.
6). "Who makes the decisions?" While ownership always has final responsibility, you may desire more of a say in the creative and problem-solving process.  TTR Engineers calls this "Extreme Ownership", and we value it.   Some engineers want to contribute in a leadership manner, yet many firms don't give any leeway to the team members.  Choose wisely.
When you ask these questions, you should know where you belong.   
For instance, if you asked us these questions, you'd learn that TTR is a growing structural engineering firm that puts family first, values honesty, integrity, and decision-making skills, and likes to have a little fun while you're building your career.   
The tables have turned in the interview process.  Just remember, there are as many different types of engineering firms out there as there are engineers, and you'll do yourself a favor when you ask the right questions to help you make the right choice for you and your engineering career.