Eight things to hope for as you choose a Structural Design Engineering firm.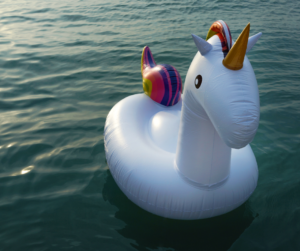 Choices are everywhere.  In a world full of options, marketing slogans, price, and experience levels, it's very hard to know when you are making the right choice.  That argument is as alive for choosing a structural design engineering firm as it is deciding what kind of ice cream cone to buy, or where to go out to dinner this weekend.  
Does it matter?  Yes, especially when your choice impacts the quality, cost, timelines, and well-being of everyone involved in the project.  Usually, it's hard to choose an option that is all things perfectly woven together. 
And so, you have to decide what is most important.  Here are just a few things to consider.  They are all important to some level.  Read through them, rank what matters, and then find a match for what matters most to you, your team, your clients, and your project.  
Experience and Expertise: A scan of projects on their website portfolio can certainly help determine whether they've been here before.   Consider the firm's expertise in your specific industry or project type, as different structures may require unique knowledge and skills.  And by all means, check the references.
Qualifications and Credentials: Reputable firms should have licensed professional engineers (PEs) on staff who are qualified to provide structural design services. Industry organization certifications are another nice add-on that can show you a structural design engineering firm's commitment to excellence.
Technical Capabilities: If it matters how they get it done, then this is important.  A firm that stays up-to-date with the latest technologies, such as advanced software, modeling techniques, design trends, and "Green" environmental initiatives may be what you need to help you sleep better at night.
Ethics and Mission:  This one may surprise you, but it may be the most important consideration.  If it matters to you how someone does business, how they treat employees, interact with the community, and work with clients…then don't miss digging in. Find a firm that matches your mission, and that can make your decision easy.
Project Management Skills: If you care about time and budget, then a firm's project management skills are key.  Consider communication methods, project scheduling, and how they handle any potential challenges or changes during the design phase.
Resources and Team: Do they have enough and the right staff and expertise to handle your project the right way?  Also, ask how many projects they have, and how many they can handle.
Cost and Value: You knew we wouldn't leave "how much" off of this list.  Cost matters, and you just have to decide what you're willing to give up (likely one or more of the above) to get the least expensive option.
There's an old saying: 
 "There are three ways to do business. 1). Quality, 2). Cheap and 3). Fast.  Choose any two."  
It's rare to find a perfect collection of every potential benefit.  It will pay to decide what matters most to you, and then to find the best collection of the rest to select a structural design engineering firm to bring excellence to your next project.